CONTINUUM SOUTH BEACH
50-100 Pointe Dr, Miami BEACH, FL, 33139
CONTINUUM MIAMI BEACH
The Continuum condo is one of the South Beach condos that has perhaps the best location out of all the Miami Beach condos.Located at the Southeastern-most tip of South Beach, this is the largest resort-type ultra-luxury condominium complex located directly on the Ocean.
As you pass through the gatehouse, you're welcomed by a front lawn extending to over a thousand feet of majestic oceanfront & beautiful beach. The Continuum consists of two luxury condominium towers with With over 1000' linear feet of direct beach access Where 12-acres of private gardens, pools and fountains are yours to explore. Your own private beach and tennis club is complimented by a four-story spa crowned by a rooftop lap pool.
The Continuum South Tower is 42 stories tall and has a total of 318 units. The Continuum North Tower is 37 stories tall and has a total of 203 units.
Your best satisfaction will come from the design, the quality, and the attention to detail in the construction of your residence at Continuum.
CONTINUUM NORTH TOWER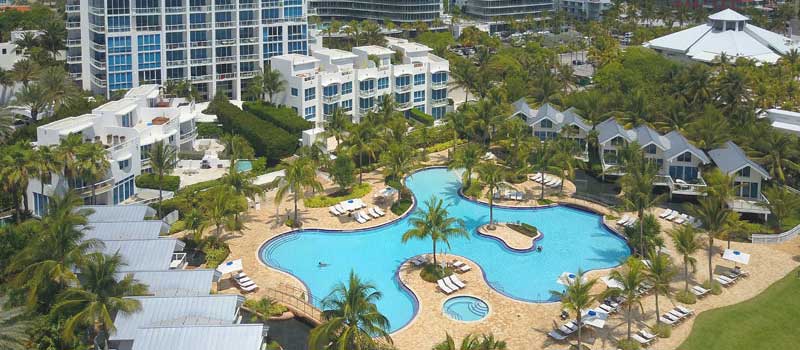 Located at 50 South Pointe Drive, the North Tower was designed by Sieger-Suarez and constructed in 2007. The 38 story building contains 203 units that range in size from 1491 to 3030 square feet. Continuum II is the last brand new condominium on South Beach, completing the final phase of this spectacular development.
With Continuum North Tower, paradise is found in a lush, spectacular gated resort setting with pools, gardens, and stunning landscape. Upon entering the Continuum North Tower's luxuriously appointed & double height lobby, one experience's a serene sense of luxury.
Unlike the South Tower, the North Tower has a smart building interface to the valet, concierge and more. Continuum North Tower has many custom floor-plans, which were specifically designed for residents to provide unique features – such as over sized master bedrooms and baths, spacious kitchens, and incredible Ocean views.
---
CONTINUUM SOUTH TOWER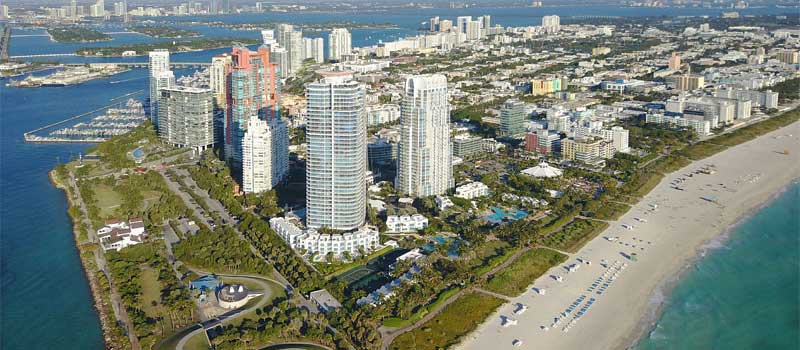 Located at 100 South Pointe Drive, the South Tower was designed by Sieger-Suarez and constructed in 2002. The 42-story Continuum has 318 units, with a selection of 15 styles of residences, ranging from 1,200 square feet to 4,000 square feet, and penthouse units with 7,800 square feet.
Continuum South Tower has the most spectacular views of the Atlantic Ocean, Fisher Island, and the Intracoastal waterway. The many amenities at Continuum make living in this luxury South Beach condo a complete "at home" paradise retreat.
There are more than 15 styles of floor plans to choose from and all residences feature 10 foot ceilings with wrap-around balconies. At Continuum, your private fitness center and spa, The Sporting Club, has a rooftop lap pool, four floors of fitness and treatment rooms, and a private tennis club with three championship courts under the palms.
List Your Condo With ContinuumRealty.Com
LISTINGS ALERTS
Subscribe To Our Free Alerts
New Sales & Rentals Units
Prices & Pictures Updates